Powerful
An all in one solution built for your rental business, benefiting you with a sleek, fast and straightforward workflow.
Explore the features
Intuitive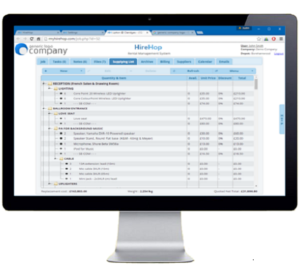 Managing rentals quickly and easily with a very shallow learning curve, allowing you to be up and running in hours rather than weeks.
See how it works
Affordable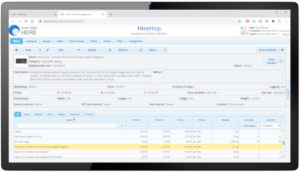 An economical solution without the need for expensive infrastructure, giving you the most feature rich rental software available.
Prices
---
Rental Equipment Software Built For You
We built HireHop to give the rental industry an affordable, modern and powerful equipment rental software solution. It has been built by people who have worked in the hire and rental industry, along with invaluable suggestions and feedback from our users, people like you, who have told us what they need and what they want.
This experience and feedback has enabled us to deliver software perfectly tailored for rental companies like yours, giving you the most intuitive, powerful, versatile and feature rich equipment rental software in the world.
Cloud Asset Management Software
HireHop is true cloud based rental equipment software that is feature rich, easy to use, portable, customizable and flexible to your needs. Being in the cloud means that HireHop works on any operating system with an internet browser, whether it be on a computer, tablet or phone.
Rental Business Inventory Software
HireHop introduces new and important features never seen before in rental business inventory software, from asset management features like simple pre-prep, email integration and stock checks, to new administration features like job calendars and full email integration.  With its unparalleled speed, it not only performs well, but its familiar interface makes it easy and intuitive to use.
HireHop is the only equipment rental software in the world that is available in Afrikaans.
Large or Small Rental Company Software
No matter if you are a small or large company, HireHop can work for you. It possesses a plethora of functionality that will satisfy any large company, and for the small to micro companies, a solution that they can grow into and can help them grow.
Free Rental Company Software
As our ethos is to deliver a product that helps rental companies, we offer a limited feature free version of our rental business software for small single users.  There are no setup or startup fees, no credit card or pre-payment needed, you can start using HireHop today for free.
Free Support
Our support team would be more than happy to speak with you and talk you through the system and how it could benefit you. We can get you up and ready to use HireHop quickly and hassle free.
So why not sign up today for free (no credit card needed) or contact us for a free demo
---
Pricing
Does more, costs less, it's that simple.
Free
250mb storage
limited functionality
1 user
Free
* A 20% UK VAT charge will be applied for purchases by all entities within the United Kingdom. Organizations outside of the United Kingdom will not be charged VAT.
The price is a rough conversion to ZAR (South African Rand). HireHop is charged in GBP and is £36 per month for the first user and £18 per month for each additional user, plus VAT if applicable.